I fell hard for Denmark.
Though I only spent four short days in Copenhagen, it was enough to make me completely infatuated with the Danish capital. While my time spent exploring the city was nothing short of magical, I've had trouble processing exactly how I feel about my trip.
Leaving Copenhagen tugged on my heart, as if I were forced to end a short-lived romance. It's a city that I could easily see myself living in (that is, if they had better weather all year long), and a place that I'm undoubtedly eager to revisit someday. In an attempt to put my love affair with the Danish capital into words, here are
7 reasons I adore Copenhagen:
1. The Colors
Danes are supposedly the happiest people in the world, and with stunning streetscapes and bright colors like these, I really can't blame them. The pops of color amongst its streets make exploring Copenhagen an enchanting experience. Though I was lucky enough to visit when the weather was superb, I can only imagine how the vibrant color schemes enhance a gloomy day.
2. The Markets
In the aftermath of the
new Nordic food revolution
, Copenhagen's market scene has become a defining element of Danish gastronomy. From the slick and shiny
Torvehallerne Market
to the wonderland of food trucks at
Papirøen
, the diversity of dishes to be found is unparalleled.
At Torvehallerne Market, a foodie mecca akin to Madrid's Mercado de San Miguel or San Francisco's Ferry Building Marketplace, I indulged on a variety of delicacies every day. From gluten-free paninis at Vita Boost generously stuffed with avocado, spinach and hummus, to truffle fries and prosciutto & pear salads at Un Mercato, the feast of available treats at Torvehallerne is never-ending.
At the former cellulose processing plant of Papirøen (also known as Paper Island), you can find an entire warehouse filled with a glorious array of food trucks. With a plethora of options to choose from, I settled on Belgian fries doubled fried in duck fat from the Copper and Wheat stand, as well as an organic, gluten-free egg wrap filled with braised pork, fresh vegetables and herbs, and a creamy yogurt tahini dressing from Brass.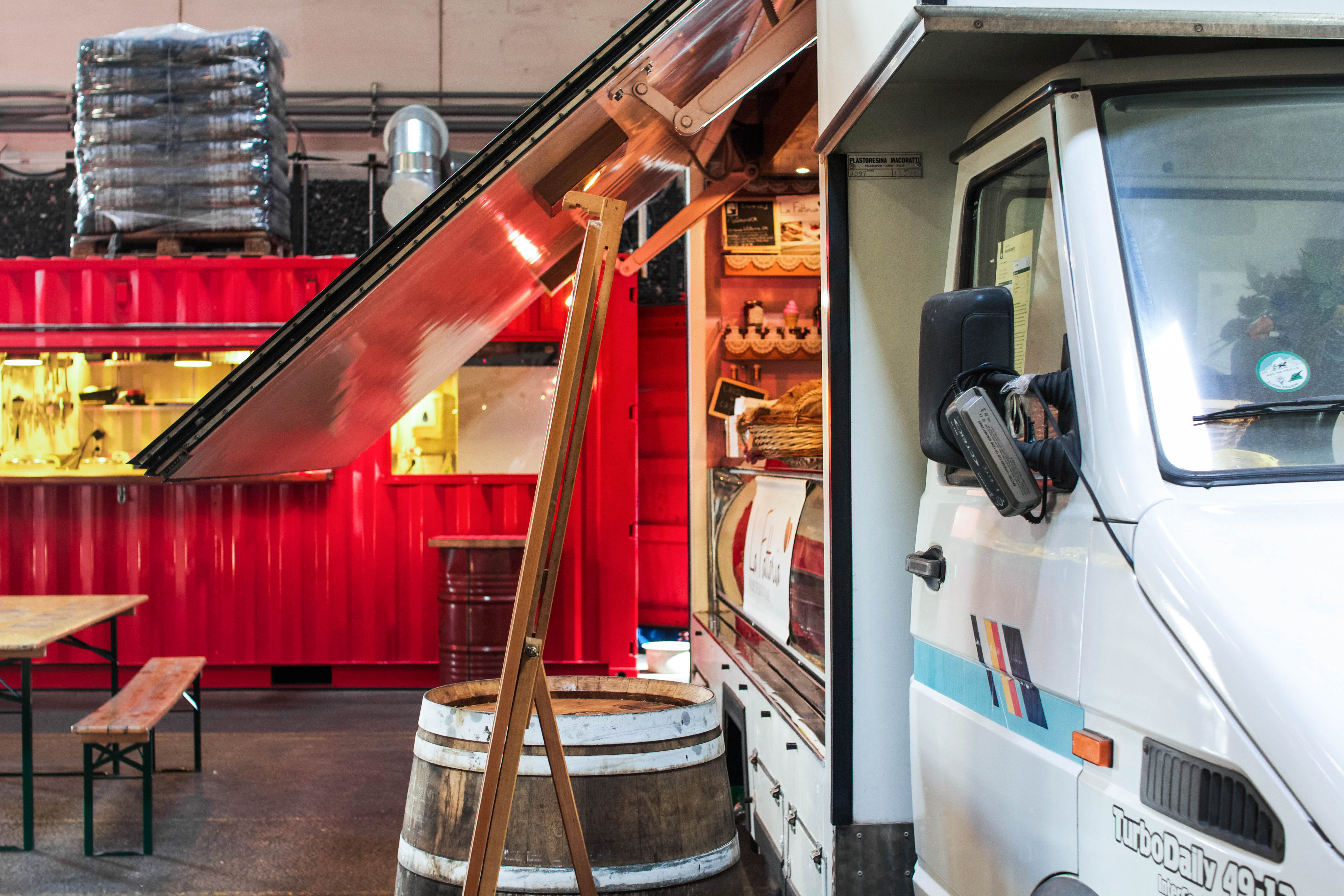 Papirøen: street food at its best

Since the city is comprised of several different islands, it's no surprise that Copenhagen is a nautical paradise. Some of the city's most striking boats can be found along Nyhavn, Copenhagen's most colorful canal. The old wooden sailboats parked against a backdrop of vibrant buildings make for a decidedly picturesque scene.
Much like Amsterdam, Copenhagen boasts a series of sparkling canals. Some of Copenhagen's best views can be seen from these waterways, so I highly recommend taking one of the city's many boat tours, weather permitting. Getting out on the water is a Danish right of passage, and cruising the canals turned out to be one of my favorite activities while visiting.


4. The Architecture
At every corner I turned, the streetscapes of Copenhagen blew me away. I wanted to photograph it all! (And believe me, I tried.) The myriad of old buildings in the city center are positively darling. I can't count how many "dream homes" I stumbled upon while wandering through Copenhagen.

Because the Danes are at the front lines of urban design, their cutting-edge modern architecture is nothing less than awe-inspiring. But don't forget about the breathtaking castles and lavish palaces dotted across the city!
Not only is Denmark considered the happiest country in the world, but in true Scandinavian fashion, they're also one of the most efficient. Between food and renewable energy, Denmark is one of the world's leaders in sustainability.
With its state-funded education (that's right,
universities are completely free!
) and one full year of paid maternity leave, high taxes are a sacrifice that most Danes are willing to make. Not to mention, Denmark has one of the lowest crime rates in the world.
Basically,
Denmark is good at everything it does
except weather. But even that doesn't seem to get the Danes down!
6. Bikes Everywhere
About
50% of Copenhagen's city dwellers commute by bike
. Tying back to efficiency, not only does this mean less traffic and reduced fossil fuel usage, but all of that exercise also means plenty of endorphins. No wonder the Danes are so happy! (That is, unless you get in a biker's way. There is nothing pleasant about getting yelled at by a speeding Dane on a bike, lesson learned!)
7. Hygge
Hygge
is a Danish concept that roughly translates to
coziness
or
snugness
.
The Danes
define it as "creating a warm atmosphere and enjoying the good things in life with good people". For example, think of curling up by a fireplace and reading a good book, or sharing a good meal with close friends and family over the holidays.

Though Copenhagen is a fairly large city, so many parts of it exude this cozy, familiar charm. Given the warm and fuzzy feelings I had while in Copenhagen, I'm fairly certain that I was feeling uninhibited hygge.


Have you ever been to Copenhagen?
If so, what impressed you the most?